1. Walworth Society General Meeting – Wednesday 20th July 7pm.

Just a reminder that our next general WS meeting will be held on Wednesday 20th July online starting at 7pm. Our agenda for the June meeting is: Welcome, apologies and introductions. Minutes of our June 2022 meeting and matters arising. Campaign against plane noise over South London – Celeste Hicks. Walworth Heritage Action Zone – update. Walworth Stories – update. Planning Matters. Cuts to bus services – discussion. Other current issues. AOB. We look forward to seeing you at the meeting if you can make it.

Join in on Zoom, click here or log on with meeting ID: 867 6138 9460, passcode: 095379

Minutes of the June meeting to follow.
---
2. Walworth's History Through Song – Friday 29th July 7.30pm to 9pm

An evening of free entertainment, live music and songs composed in and about Walworth through the ages sung by four local residents. The event will include songs that were last heard in Walworth back in the 1840s in performances at the Royal Surrey Zoological Gardens, including the stomping "Elephant Polka".
 
The fantastic history of the Royal Surrey Zoological Gardens in Walworth, first as a zoological garden with animals and birds, then replaced by a huge music hall for 10,000 people, is well documented in beautiful newspaper illustrations of the period. Much less is known about the popular music that was played to entertain the crowds and the flamboyant French conductor, Louis Antoine Julien. This event will be the first to highlight the images and the songs together.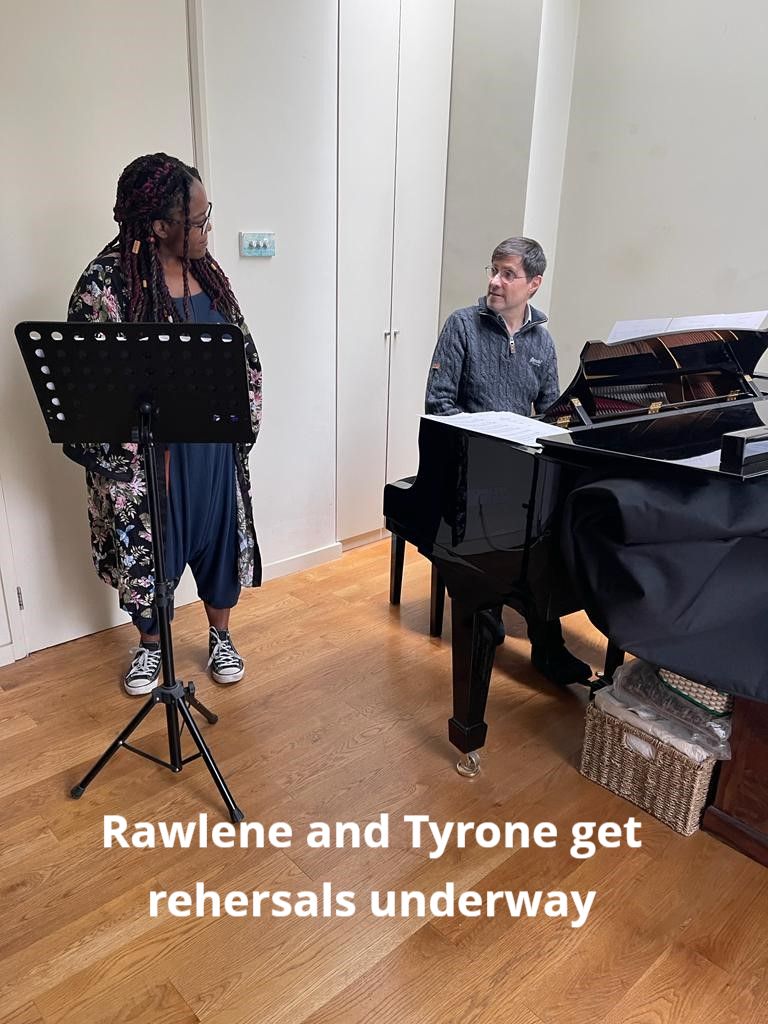 Tyrone Landau, a professional tenor and pianist, has uncovered songs held in the British Library from the Royal Surrey Zoological Gardens and C18th ballads that were sung on local street corners. The ballad singers sold broadsheets with their lyrics printed on them, to highlight local news stories about murder and illicit activities around East Street market.
 
Rawlene Evelyn and John Whelan from People's Company, together with Matt Meynell of the Walworth Community Pub Project, will lead the Music Hall singalong. Many songs such as "Knocked 'em in the Old Kent Road" and "The Elephants went back to the Elephant & Castle." were still sung in local pubs until the 1980s so will be familiar to many.
 
Walworth Society researchers, Diana Cochrane and Neil Crossfield, will provide the historical context and images as part of the Walworth Untold Stories Project sponsored by Historic England as part of the Walworth Heritage Action Zone project, with drama added by Tyrone on the piano. They will be on hand to take comments and stories from the audience.
---
3. Cuts To Bus Services Through Walworth.

As reported at the last Walworth Society meeting, Transport For London are carrying out a 'Central London Bus Review' survey and a number of London bus routes are under threat, including the 12, 45 and 78 all of which serve Walworth. There are also proposed changes to routes 148, 53, 171 and 521 all of which will affect travel to, from, and through Walworth.
At the meeting particular concern was expressed over the effects on travelling to both Guys and St Thomas's hospitals. This was fed into the Southwark meeting with Marina Ahmad, London Assembly Member for Lambeth & Southwark. There was a good turnout from Walworth, Camberwell and Nunhead at the meeting and a wider public meeting is planned for the ned of July. A note of the meeting can be found by clicking here.

You can have your say by taking part in the TFL survey by clicking here or going to https://haveyoursay.tfl.gov.uk/busreview (new deadline for comments 7th August). There is a campaign to fight the proposed cuts to bus routes: 'Save Southwark Busses', you can find more details by clicking here. 
4. Urban Elephant Festival – Fri 29th to Sun 31st July

News from the organisers of the Festival.

Don't miss the Urban Elephant Festival coming to the Elephant & Castle this summer. Highlights include:
The line-up includes International performers Ballet Hooligan known for their acrobatic and clown shows.
Put your dancing shoes on as there is something for everyone including urban, tap, salsa, African dance and more!
Head to the website for the full festival timetable and locations, or to find out how to get involved: urbanelephant.org.uk

London, June 2022: This July, Urban Elephant, a FREE festival celebrating the arts and the community is coming to the Elephant and Castle. Taking place across the last weekend of July on the 29th, 30th and 31st, the festival will highlight the best in street art and performances from around the world. Using creative interventions to connect the new and old high streets of the fast-changing area, the festival will bring to life the streets of Castle Square, Nursery Road Park, Walworth Square, Bagshot Street, Sayer Street, Elephant Park, HEJ, and Elephant Arcade.

---
5. Old Kent Road Arts Club Events.

A message form the Old Ken Road Arts Club: "We've got some exciting events coming up in July at the Old Kent Road Arts Club. First, a couple of small ones:




MASK MAKING FOR YOUR DANCING ALTER EGO – SATURDAY 9TH JULY 2-4:30 PM
We've teamed up with befriending organisation South London Cares to run a craft day that brings together older and younger neighbours. There is an opportunity to join Addy, a seasoned creative who has worked in theatre costume her whole life, to decorate masks that resonate with your  dancing alter ego. 6 spaces are available for this free workshop. If you're interested in signing up, please reply to this email.

And here's the big one:
END-OF-YEAR CELEBRATION – SATURDAY 30TH JULY 5-11 PM
To celebrate one year of activity at the Old Kent Road Arts Club we're putting on a big end-of-year party! Join us for an interactive exhibition of work, food, drinks, raffle and talent show. There will also be a chance to buy the OKR Arts Club book – which we're really excited to launch at the event. More details on this event are coming soon – but for now, save the date!"

The Old Kent Road Arts Club is based opposite the new Lidl on the south end of Old Kent Road. The address is: 765-775 Old Kent Road, SE15 1NZ. For more information click here or go to https://fatstudio.co.uk/, or email fat.studio.cic@gmail.com.
---
6. The Lorrimore Piano

Monday 18 July at 7:45pm, St Paul's Church, Lorrimore Square, SE17 3QU.

London Novello Ensemble is excited to present the first of a series of concerts to showcase the beautiful 1909 Blüthner grand piano currently on long-term loan to one of London's most architecturally striking 20th century churches. Previously owned by the late accompanist and voice coach Margaret Gibbs, it was generously given to Murray Hipkin by Margaret's son, opera singer Oliver Gibbs, and after hasty but excited negotiations with Father John Carruthers and the Churchwardens, is now resident in St Paul's, Lorrimore Square where it will be available for services, rehearsals and concerts.


Informally introduced by the players, his will be a family-friendly concert aimed at bringing the local community together for some high quality and accessible chamber music and raising wider awareness of the church's impressive acoustics and its potential as a concert venue.
The centrepiece of the concert is Schumann's epic Piano Quartet in Eb. Mozart's universally popular G minor Piano Quartet opens, and the programme also includes Mahler's unfinished Piano Quartet in A minor, composed when he was only 16, and Clementi's Piano Sonata No 14 in F.

Programme:
MOZART – Piano Quartet in G minor
SCHUMANN – Piano Quartet
MAHLER – Piano Quartet
CLEMENTI – Piano Sonata No 14 in F major
GAVIN DAVIES – violin, STEFANIE HEICHELHEIM – viola, JONATHAN FEW – cello, MURRAY HIPKIN – piano.

TICKETS: £15, Students/unemployed/over-65s: £10, Under-18s: £1 (limited to 1 per paying adult). Tickets on Eventbrite click here  or search for THE LORRIMORE PIANO; booking fees apply. Tickets also available on the door. Refreshments available.

If you are a Surrey Gardens resident, a subscriber to the Walworth Society newsletter or a member of the St Paul's church community you can claim a 33% discount using the code LorrimoreSE17. To join the LNE mailing list, please email londonnovelloensemble@gmail.com.